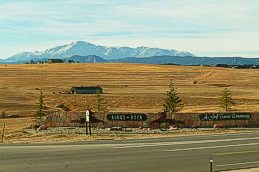 Board of Directors

The Board of Directors consists of seven members, elected from members of the association. The following four officer positions are designated in the Bylaws:
President
Vice President
Treasurer
Secretary
All directors are obligated to sign and comply with the Conflict of Interest statement.
All committee members are obligated to sign and comply with the Committee Member Conflict of Interest statement.
The Board holds a public meeting once a month. More frequent meetings are occasionally scheduled based upon workload and urgency.
The Board oversees the management and operation of the Association. They establish rules and regulations for the Association, ensure covenant enforcement, and perform fiduciary responsibilites.
2022 Board of Directors Note: directors' terms start at the end of an Annual Membership Meeting in November, and end at the end of the Annual Membership Meeting two years later. If a director resigns during their term, the Board appoints a replacement to serve the remainder of the term of the vacated position.
Steve Shurgot – President (term expires Nov 2023)
Eric Paulik – Vice President (term expires Nov 2022)
Todd Brummond – Secretary & Common Areas (term expires Nov 2023)
Jennifer Williams-Horst – Treasurer & Architectural Control rep (term expires Nov 2023)
Jan Sievert – Social Media, NEPCO rep & Roads (term expires Nov 2022)
Ken Harris – Common Area Maintenance (term expires Nov 2022)
Karl Falk – (term expires Nov 2022)