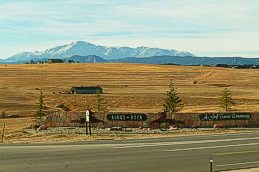 Board of Directors

The Board of Directors consists of seven members, elected from members of the association. The following four officer positions are designated in the Bylaws:
President
Vice President
Treasurer
Secretary
All directors are obligated to sign and comply with the Conflict of Interest statement.
All committee members are obligated to sign and comply with the Committee Member Conflict of Interest statement.
The Board holds a public meeting once a month. See Calendar on the left menu for meeting dates. More frequent meetings may be scheduled based upon workload and urgency.
The Board oversees the management and operation of the Association. They establish rules and regulations for the Association, ensure covenant enforcement, and perform fiduciary responsibilites.
2022 Board of Directors Note: directors' terms start at the end of an Annual Membership Meeting in November, and end at the completion of the Annual Membership Meeting two years later. If a director resigns during their term, the Board appoints a replacement to serve the remainder of the term of the vacated position.
Steve Shurgot – President (term expires Nov 2023)
Eric Paulik – Vice President (term expires Nov 2024)
Tom Andserson – Treasurer & Architectural Control rep (term expires Nov 2024)
Greg Wolff – Secretary & NEPCO & Roads (term expires Nov 2024)
Jan Sievert – Social Media (term expires Nov 2023)
Ken Harris – Common Area Maintenance (term expires Nov 2024)
Todd Brummond – (term expires Nov 2023)
2023 Candidate Biographies
Josh Klenda
I would like to be considered for one of the open seats on the board of Directors. My wife, I would like to be considered for one of the open seats on the board of Directors. My wife, daughter and I lived in the neighborhood for 3 years now and I believe my work background and education can both benefit the HOA. I am a Colorado native though I did grow up mostly in Missouri. My wife and I have been together for 15 years now and we have 1 daughter Eleanor. Starting with my first job I have worked in the construction and engineering industry for almost 20 years now. After obtaining a Bachelor of Engineering degree in Civil Engineering and a second Bachelor of Engineering degree in Environmental Engineers both from the ABET accredited engineering program at the University of Missouri where I began my career in Engineering. With the close relationship and overlap between engineering and construction I inevitably gravitated back to construction management and have spent the last 10 years of my career holding high level positions within the construction industry doing both general contracting and self-perform contracting. This includes roles as a project manager, lead estimator, division manager and my current role as Chief Operations Officer.
Kevin Pratt
Kevin and his wife, Kerri, and kids moved to Kings Deer in 2020 from Castle Rock, CO. Kevin is the Chief Operating Officer (COO) for a company in the Aerospace industry, Stratos Solutions Inc. Kevin and his wife love the community, residents and taking their dogs for walks in Kings Deer. Furthermore, Kevin is a car enthusiast and has a car care company specializing in detailing and ceramic coating. Kevin was involved with the Castle Rock community and HOA on policies that tried to support smart growth. As a leader and mentor to his employees, Kevin has the right skillsets to be on the board and help the other members to make a difference that benefits the residence of Kings Deer. Kevin is interested in serving as a board member to allow him to share his ideas and thoughts regarding the community and ways to improve it. Thank you for your consideration.
Steve Shurgot
Steve and his wife Lisa moved into their dream home at Kings Deer in October 2010. Steve has served in the past as a board member serving Lutheran Valley Retreat camp. He joined the board in June of 2016 and has held various roles such as President, Vice President, Treasurer, Member at Large and NEPCO representative. Steve was also a member of the King's Deer HOA Water Resource Committee that established a charter for the team to secure more water rights for KD homeowners. Steve and Lisa enjoy Kings Deer and want to see the community be a great highlight for Monument.